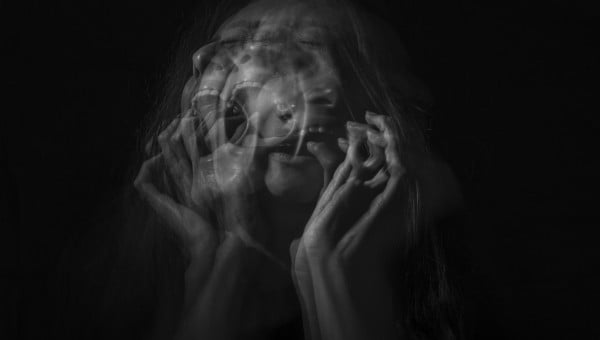 আগস্ট ২০, ২০২০ in দৈনন্দিন জীবনে আইন, মতামত, মানবাধিকার
Mental health is an essential human right that needs to be recognized by every civil society, but the problematic situation that has arisen from the COVID 19 has made this necessity more clear than ever. Hundreds of suicides and homicides along with a lot of suicidal attempts during this lockdown and the recent death of Dhaka University student Imam Hossain have brought the issue into the discussion again. Different life experiences affect a person's risk of suicide. For example, suicide risk is higher among people who have experienced violence, including child abuse, bullying, or sexual violence. Feelings of isolation, depression, anxiety, and other emotional or financial stresses are known to raise the risk of suicide. People are more likely to experience these feelings during a crisis like COVID 19 pandemic.
According to the World Health Organization (WHO), Health is a state of complete Physical, Mental and Social well-being, and not merely the absence of disease. This holistic approach is relatively new and is indicating a shift in how "the right to a standard of living adequate for health and well-being", first enshrined in the Universal Declaration of Human Rights (UDHR) 70 years ago, is now understood. The Government of Bangladesh has also passed a new Mental Health Act 2018, which replaced the outdated 105-year-old Lunacy Act, 1912 with an approach to accommodate Mental Health as a Human Right but any progress in encountering the socio-economic challenges of recognizing this issue has not been observed yet.
Unfortunately, the new act has appeared as a barrier to empathetic and proactive mental health-care delivery instead of increasing access to the services in reality. Moreover, this act does not address this enormous economic burden of mental health care, which remains a major weakness of the act. Most importantly, the new act has failed to acknowledge issues such as confidentiality, accountability, and other human rights aspects of mental illnesses.
With the effects of COVID-19 on our physical health increasingly documented, we can no longer collectively fail to notice its effects on our mental health. COVID-19 has the seeds of a major mental health crisis. Some people are showing high degrees of psychological distress, such as healthcare workers, older adults, and people with pre-existing conditions, children, those in precarious domestic situations, and fragile humanitarian and conflict settings. Pandemic-related restraints (e.g., spatial distancing, isolation, home quarantine, etc.) is impacting on economic sustainability and well-being, which may induce psychological mediators, such as sadness, worry, fear, anger, annoyance, frustration, guilt, helplessness, loneliness, and nervousness among the underprivileged people of Bangladesh right now.
More than 10 people committed suicide in April, at the starting of lockdown in Bangladesh and the condition has been worsened in the following months. On 6 April, an adult man from Mohespur Upazila in Jhenaidah committed suicide by hanging himself due to the pressure of unpaid debts. Again on 10 April, a female adolescent aged 10 years from Belkuchi municipality of Sirajgonj committed suicide by hanging herself because she was rebuked by her father for asking for food. Such a miserable incident does not stop there. On 13 April, a young adult man aged 27 years from Noldangga village in Natore committed suicide by hanging himself. He was a day laborer and he became unexpectedly unemployed as a result of the lockdown. On 24 April, a poverty-stricken husband aged 30 years and wife aged 24 years from Keshapur committed suicide both hanging themselves from the roof of their house due to lockdown-related economic distress. At this moment, suicides are not only confined in the economic crisis, rather students having anxiety and depression due to their career, academic life, and personal relationships are also attempting and committing suicides.
COVID-19 has instilled a level of fear and anxiety in us all. As it has isolated us physically, we have felt isolated mentally. We have all felt feelings of depression as we missed friends, family, and loved ones. WHO Director-General Dr. Tedros Adhanom Ghebreyesus's consistent plea has been for nations' coronavirus responses to be based on empathy. "Compassion is a medicine," he said in March. That compassion and solidarity apply just as much to our approaches to mental health. The unfortunate incidents like suicides, homicides, suicidal attempts, self-harm, domestic violence, and other issues in Bangladesh are just the lack of a Humanitarian approach from both national and societal and personal levels. Not only clinical facilities but also a few words of compassion may help a person with mental health issues.
Community based mental health facilities need to be strengthened through broadening the existing training of primary health care physicians and primary health workers have become an emergency right now in Bangladesh. Strengthening of existing outpatient and inpatient psychiatric facilities in the general hospitals and creation of such facilities in private medical college hospitals and big general hospitals existing at the divisional and greater district level may be considered important steps for the development of community mental health services. Initiatives for the development of qualified and trained manpower are also urgently needed. A technology-based approach to resolve this issue is also required right now. Online Mental Health Support should be made available to the citizens of Bangladesh, especially to the youths who have been suffering from severe mental health issues. Awareness and promotional campaigns on mental health involving relevant sectors are also needed.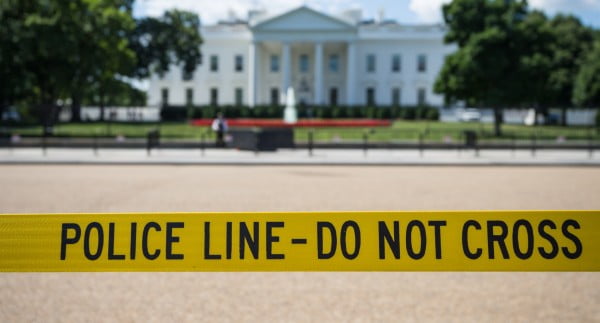 আগস্ট ১২, ২০২০ in অনিয়ম, আইন সংস্থা, মানবাধিকার, সর্বশেষ সংবাদ
Bangladesh Police has not become a fearful authority and a symbol of brutality in a single day. Lack of legal reforms and improvident adaptation of colonial legislations have gradually brought out the monstrous face of this law enforcement agency. The extrajudicial killing of Major Sinha Mohammad Rashed Khan and the association of Bangladesh Police with this incidence has brought the year-old question again in front of the people living in a democratic country.
Despite rebuilding Bangladesh Police in the aftermath of the Liberation War, Bangladesh retains a colonial system of policing little changed since the British Raj. Instead of drafting new legislation after independence in 1947 or splitting from Pakistan in 1971, the government kept laws such as the Police Act of 1861; the Evidence Act of 1872; the Criminal Procedure Code of Police of 1898; and Police Regulation of Bengal of 1943. These laws, which were devised primarily to deter anticolonial revolts, still govern policing. Since independence, there have been no radical changes to the laws, organization of the police, or the mechanisms through which they are governed. As a consequence, the police have become a dangerous anachronism unsuited to a modern democracy.
The Police Act of 1861 is the primary piece of legislation governing the police; it outlines the constitution of the police force, its superintendence, appointments, dismissals, and other conditions of service. Written by the British colonial authorities, the act makes the police accountable to government agents rather than the local population. The main function of police under the law now – and in 1861 – is to control, rather than protect, citizens. Although the Police Act is still the primary law of the land, measures have been taken to resolve the problems created by dual controls. Between 1976 and 2009 six laws came into force regulating the police administration in Bangladesh's six metropolitan areas of Dhaka, Chittagong, Khulna, Rajshahi, Sylhet, and Barisal. These laws, known as the Metropolitan Police Acts, stripped executive magistrates of their authority over the police and vested regulatory and licensing powers with the IGP and metropolitan police commissioners. Other legislation governing police functioning also enables police abuse. Abuse in police custody – including torture and death in police custody – is widespread and systemic and occurs regardless of who is in power.
Bangladesh Police has a well-deserved reputation for brutality, corruption, and incompetence. While all governments since independence have acknowledged these fundamental flaws, none of them has seen a competent and accountable police force as being in its interest. Whether the necessity has been fighting crime or tackling terrorists, successive administrations have relied on half measures and quick fixes usually involving the military rather than reforming the police as a long-term solution. More often than not, such short-sighted solutions have been supported by – if not undertaken at the insistence of – Bangladesh's international donors. Not only have these measures diverted attention from police reform, but they have also encouraged crime and a culture of impunity, which the military has used as excuses expanding its influence over civilian affairs.
After decades of misuse and neglect, Bangladesh's police are a source of instability and fear rather than a key component of a democratic society. Human rights abuses are endemic and almost all Bangladeshis who interact with the police complain of corruption. With an elected government in place again, there are now opportunities to reform this dysfunctional force. But there are also significant obstacles. If the government fails to move beyond the current modest reform process, the democratic transition could falter should deteriorating security give the military another chance to intervene, using, as it has in the past, the pretext of upholding law and order to justify derailing democracy. Deep structural reforms – including a new police law – and major additional resources are necessary to create an effective and accountable service.